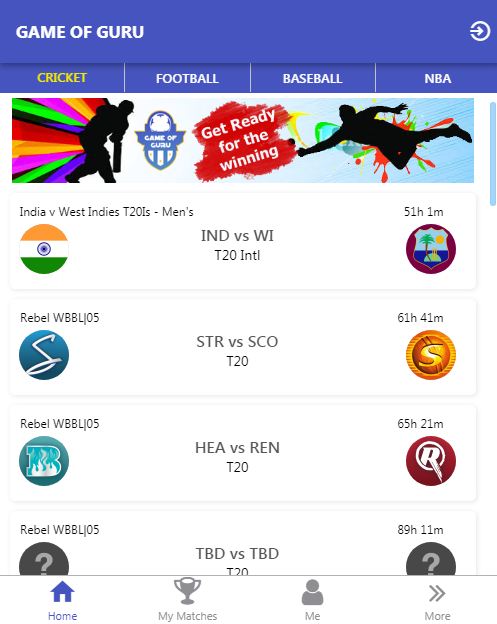 If you are a big fan of cricket of any sports in general, if you enjoy watching your idol cportsman performing in matches, Fantasy cricket or sports apps are for you. The best part of it is you can even earn while enjoying your favorite sports.
There are a number of fantasy cricket/ sports apps online. You can also play using your laptop, PC or mobile version.
I found an awesome new app where winning is easy and you also get returns if you cancel the contest afterinitial few minutes.
At present they have cricket, Football ( Soccer ), basketball ( NBA ) and baseball League ( MLB ) sports to take part and win real cash.
Give it a try and let me know how it is.
Thanks for reading the post.
Forum Comments
Use a Facebook account to add a comment, subject to Facebook's Terms of Service and Privacy Policy. Your Facebook name, photo & other personal information you make public on Facebook will appear with your comment.